Professionally Trained Plumbers
Residential & Commercial – 24 Hours / 7 Days
Always Prompt, Honest, & Reliable
Over 250,000 Satisfied Clients
Read what customers have to say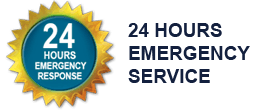 Plumber San Diego – Diamond Ace
As a full-service San Diego plumbing, air conditioning, and heating company, Ace Plumbing proudly serves residential, real estate, retail, and commercial business owners in the San Diego area. We are committed to providing the highest quality plumbing services, as well as the latest technology.
Plumbing Contractors – Top Rated Company Providing Affordable Services For Over 50 Years
Open Now – 24 Hour Emergency Plumber Services
Ace Provides The Best Services For An Affordable Cost
Find A Contractor Near Me Today
Residential And Commercial Properties
Certified And Licensed Contractors With The CSLB
Fast Free Estimate
Ace Plumbing is committed to providing a prompt response, excellent customer service, and commendable plumbing work, all at competitive prices. Customer satisfaction is our ultimate goal. These attributes are what put us ahead of our competition and makes our San Diego plumbers the best in our industry.
Licensed Emergency Plumbers – Voted Among Best Companies in San Diego, 5 Star Reviews
Find a Local Contractor Near Me, In Your Area
We Service Business, Home, And All Properties
We Fix Burst Pipes, And Water Heaters Too!
Qualified Leak Detection And Repair Specialists
Servicing Bathrooms, Showers, Toilets, And Sinks
Backed Up And Clogged Sewer, Sewage System, or Drain, We'll Clean and Fix it!
Cheapest Prices In Town
It's our goal to provide you, the customer, with complete customer satisfaction. We take pride in our plumbers and office staff. Our staff has been carefully recruited for their expertise, integrity, friendliness, and commitment to excellence. These qualities guarantee our clients of total satisfaction- every single time, just take a look at our testimonials
Common Services Provided In San Diego, CA
And Much More! No Job Too Big or Too Small
Some other available services include hot water systems, water filtration, faucets,, backflow prevention, re-piping with copper, shower repair & replacements, and Installation and repairs for: thermostats, garbage disposals, tankless water heaters, earthquake shut-off valves, gas lines, and burst pipes.
Here are a few of the areas that we service, Poway, CA, El Cajon, CA, Chula Vista, CA, La jolla, CA, and all other surrounding communities in San Diego. Call today Or Contact Us Now for a free plumbing estimate for your next project or issue. Drain Cleaning San Diego, Ca
Local News