– Professionally Trained Plumbers
– Residential & Commercial – 24 Hours / 7 Days
– Always Prompt, Honest, & Reliable
Over 250,000 Satisfied Clients
Read what customers have to say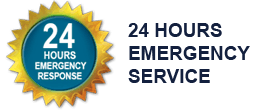 Heating and Air Repair San Diego
Thermostats
Whole House Air Purification
Apartments & Condominiums
Scheduled Maintenance
Furnace Repair in San Diego
Service Calls – Fast Response
Duct Inspection & Sealing
Heat Pumps & Energy Savings
Humidifiers
Zoning for Savings & Comfort
Property Management Services
Garbage Disposals
Tankless Water Heaters
Sinks, Bathtubs & Toilets
Low Water Pressure
Earthquake Shut-off Valves
Backflow Prevention
Water Heaters
Shower Repair & Replacements
Water Softener Installation
Re-piping With Copper
Burst Pipes
Gas Lines
"I called them up at 10pm because we had a sudden burst pipe in our home. They were there within the hour, the owner assured us that it was going to be great and explained to us exactly what they were doing. They really went above and beyond our expectations. All of our stuff was put back together perfectly, and we were VERY happy with how it all turned out. Definitely our new favorite company." -Mark G. San Diego, CA
Call For A Free Estimate 1-888-231-1086
Plumber San Diego, CA – Licensed Contractor Ace Plumbing Heating & Air
As a full-service San Diego plumbing, air conditioning, and heating company, Ace Plumbing proudly serves residential, real estate, retail, and commercial business owners in the San Diego area. We are committed to providing the highest quality plumbing services, as well as the latest technology.
Ace Plumbing is committed to providing a prompt response, excellent customer service, and commendable plumbing work, all at competitive prices. Customer satisfaction is our ultimate goal. These attributes are what put us ahead of our competition and makes our San Diego plumbers the best in our industry.
It's our goal to provide you, the customer, with complete customer satisfaction. We take pride in our plumbers and office staff. Our staff has been carefully recruited for their expertise, integrity, friendliness, and commitment to excellence. These qualities guarantee our clients of total satisfaction- every single time, just take a look at our testimonials
Plumber – Affordable Service For Residential & Commercial Properties
Some available services include heating and AC repair, whole house air purification, duct inspection and sealing, property management services, backflow prevention, re-piping with copper, shower repair & replacements, and Installation and repairs for: thermostats, garbage disposals, tankless water heaters, earthquake shut-off valves, humidifiers, water heaters, gas lines, and burst pipes.
Plumbing Diagnosis & Inspection
Apartment Plumbing
Condominium Plumbing
Residential Plumbing
Commercial Plumbing
Outdoor Plumbing
Laundry Room Plumbing
HOA Repairs
Backflow Prevention
Repiping
Downspouts
Sump Pumps
Shower Repair
Shower Pipe Replacement
Burst Pipes
Tankless Water Heaters
EarthQuake Valves
Leaking Pipes
Waste Traps
Plumbing System Maintenance
Emergency Service
Well Pump Service
Well Pump Installation
Faucet Repair and installation
Gas Line Repair
Toilet Installation
Water Filtration Systems
Water Softeners
Garbage Disposal
Frozen Pipes
Dishwasher Repair and Installation
Floor Drain Cleaning
Main Line Drain Cleaning
Clogged Drains
Hydroscrub
Sewer Line Repair & Replacement
Trenchless Sewer Line Repair
Plumbing Pipe Video Camera Inspection
Water Heater Replacement
Clogged Drains and Sewers
Commercial and Industrial Plumbing
Drains and Sewers – Repair and Installation
Earthquake Shut-Off Valves
Faucet Repair and Installation
Garbage Disposal Repairs and Installation
Gas Line Repair and Replacement
Home Owner Associations (HOA)
Hot Water Heater Installation and Repairs
Hydro-Jetting
Low Water Pressure
Some available services include heating and AC repair, whole house air purification, duct inspection and sealing, property management services, backflow prevention, re-piping with copper, shower repair & replacements, and Installation and repairs for: thermostats, garbage disposals, tankless water heaters, earthquake shut-off valves, humidifiers, water heaters, gas lines, and burst pipes.
Honest Service With Integrity
While some San Diego plumbing contractors or services may attempt to take advantage of the customer by recommending services that are not needed in order to collect additional charges, the staff at Ace Plumbing values honesty. As many problems don't require a professional to resolve, our tips page includes useful information regarding how to solve common household plumbing issues yourself, as we're committed to ensuring your needs are met.
Emergency Plumbers Available 24 Hours A Day In San Diego
Available 24 hours a day, 7 days a week, we'll always be ready to meet your plumbing needs. Backed by a skilled crew and a large fleet of fully equipped vans, we promptly respond to both routine and emergency service calls. Please contact Ace Plumbing for all of your plumbing, Air conditioning, and heating projects, repairs, or maintenance needs. We look forward to serving you!
Here are a few of the areas that we service, Poway, CA, El Cajon, CA, Chula Vista, CA, La jolla, CA, and all other surrounding communities in San Diego. Call today Or Contact Us Now for a free plumbing estimate for your next project or issue. Drain Cleaning San Diego, Ca
Local News
Common Services Provided In San Diego, CA
And Much More! No Job Too Big or Too Small
If you are experiencing and plumbing issues with your home or property in San Diego, please give us a call today. We provide No Obligation Free Estimates.
The Most Common Plumbing Problems
As a property owner you may experience plumbing problems from time to time. Some may be major, but usually minor plumbing problems are pretty common in a household. Having a trusted and reliable plumbing company that you may call on anytime, even on an emergency basis, can help you resolve your home plumbing issues quickly and more efficiently. This is because professional Ace plumbing contractors do the job with expertise and at quicker speeds than any do-it-yourself attempt can attain.
Leaky Faucets
Leaky faucets are common place, and can happen in any household. The sound of a dripping tap is not just annoying in the middle of the night, it could even be irritating when you thing about it deeply because it can be likened to money leaking out of your wallet. In the United States, leaking faucets account for a top reason for sudden spikes in water bills.
Do something about it by calling Ace Plumbing for professional help. Only skilled and reliable professionals can do the job with ease, using high-quality materials and plumbing supplies. Yes, you may be able to fix it with a downloaded video instructional but your DIY fix may just be a temporary solution and the dripping faucet will continue to haunt you in no time.
If you do not wish to watch your money go down the drain, the best thing to do is to immediately get in touch with Ace Plumbing and request for service. We will immediately come to your location, and we can even give you instructions about remedial measures you may want to take should you request for that information. Unlike self-troubleshooting, our licensed Ace plumbers can do the job in a breeze in view of their expertise, and our top-of-the-line plumbing equipment.
Apart from leaky faucets, we can also help you with dripping water supply intended for appliances and equipment that require a water supply such as washing machines, dishwashers, and refrigerators. If you have issues with your heating and air go here to read more Hvac San Diego.
Sluggish or Clogged Drains
 Sluggish or clogged drains can be stressful. Imagine having a lot of dishes to wash, or you just have given the kids a bath and the water would not flow out of the sink or the tub. It can be a huge hassle right?
The best thing to do is try to find out what is causing the slow or clogged drain, and this can be done by using a flashlight to see what could be blocking the drainage to pipe connection. Usually these can just be toys, hair, bottle cap, personal hygiene items or random toiletries. If it is just within your reach, the clump of hair or the random thing that stuck on your pipeline can be removed using some tweezers or pliers. For toilet bowls a handy plunger can do the trick.
But what if the clog becomes persistent? The best thing to do is to call for professional help so that the issue can be resolved quickly and permanently. Moreover, experienced plumbers can detect if the clog is just a symptom of a major problem such as a sewage back-up. In this case, the plumber can resolve the clog, and at the same time nip a major plumbing issue in the bud saving you money and sparing you the hassle of having to call for professional plumbing service once again.
Running Toilets
 Running toilets is a technical term used by licensed plumbers to describe a toilet that is continuously flushing water into the bowl regardless of the amount of water that flows. It could be enough water to keep on flushing, or just a drip on the rim or the inside wall of the toilet bowl. And no matter how much water it regularly leaks it is still water wasted and money going down the drain.
And this is the reason why such a concern should be addressed immediately. Hundreds even thousands of gallons of water can be wasted in a month's time and this can easily translate to higher utility bills which is both bad for the finances and the environment. Call Ace Plumbing Today for a free no obligation quote.
Running toilets can be because of a defective toilet flapper, short flapper chain, worn out floater arm or defective toilet ball.
To ensure that the plumbing issue will be correctly addressed it is always recommended that it be checked and repaired by a licensed plumber. A professional plumber will know the intricacies of the whole toilet system and can address the matter swiftly and correctly.
To Learn More About Our Company, Read our About Us