– Professionally Trained Hvac Technicians
– Residential & Commercial – 24 Hours / 7 Days
– Always Prompt, Honest, & Reliable
Over 250,000 Satisfied Clients
Read what customers have to say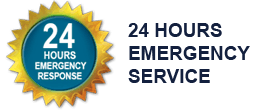 Heating and Air Repair San Diego
Thermostats
Whole House Air Purification
Apartments & Condominiums
Scheduled Maintenance
Furnace Repair in San Diego
Service Calls – Fast Response
Duct Inspection & Sealing
Heat Pumps & Energy Savings
Humidifiers
Zoning for Savings & Comfort
Property Management Services
Garbage Disposals
Tankless Water Heaters
Sinks, Bathtubs & Toilets
Low Water Pressure
Earthquake Shut-off Valves
Backflow Prevention
Water Heaters
Shower Repair & Replacements
Water Softener Installation
Re-piping With Copper
Burst Pipes
Gas Lines
"I called them up at 10pm because we had a sudden burst pipe in our home. They were there within the hour, the owner assured us that it was going to be great and explained to us exactly what they were doing. They really went above and beyond our expectations. All of our stuff was put back together perfectly, and we were VERY happy with how it all turned out. Definitely our new favorite company." -Mark G. San Diego, CA
"We needed our AC system repaired on a very hot day. They arrived promptly less than hour after I called them and fixed our home AC system without delay. Their prices were very reasonable and the technician that they sent was really friendly & knowledgeable. I fully recommend Ace Contractors!" -Albert H. San Diego, CA
HVAC Kensington
HVAC Services You Can Count On
People over in the affluent community of Kensington understand high quality services. That's why for several years, you have counted on us here at Ace Contractors for all your HVAC projects and repairs. Everyone knows that you are prideful about your homes and businesses, so you place them in very capable hands when you need work done. We are happy to have long-term relationship with Kensington and its citizens and we look forward to working with you in the future. Here's what Ace Contractors can offer:
HVAC Contractor – Providing High Quality Service at a Reasonable Price
You probably already know that it's a huge inconvenience to climb into your bed every morning and immediately begin to sweat because your air conditioning is down or in dire need of repair. Don't let perspiration and being uncomfortable steal away your precious sleep time. A smarter thing to do would be to telephone Ace Contractors the minute you notice a problem with your system. Our team of skilled experts can be there as soon as possible to assess the problem and return your home to a fitful sleeping temperature. Don't hesitate to call!
Emergency Service
Open 24 Hours
Same-Day Service
Residential & Commercial
Thermostat Upgrades (Wifi)
Light Commercial HVAC
Duct Cleaning
Exhaust Fans
Whole Home Re-Ductings
Preventative HVAC Maintenance Packages
Air Conditioning
Split Systems
Ductless Systems
Heating
HVAC Systems
Cooling Systems
Air Conditioner Installation
Central AC
AC Repair
Chillers
HVAC Controls
Equipment System Integrations
Energy Management
Furnace Installation & Repair
Pilot
Heat Pumps
Hybrid Systems
Wall Heater
Floor Heaters
Boilers
Air Purification
Air Filter Cleaning
Electronic Air Cleaners
UV Light Systems
Heating and Furnace Service & Repair
 On the contrary, it can be similarly frustrating and uncomfortable to arrive at your retail store or commercial property in the peak of winter to find the furnace has gone kaput. You prepare yourself for a tedious day of both customers and employees complaining about the temp as well as the hassle of tracking down a quality HVAC pro. Ace Contractors has done the leg work for you! We already know that our services are the best Kensington has to offer. Contact us at 1-888-231-1086!
After being in the market for fifty years, we can handle just about any problem you call us about! Should your water heater be malfunctioning, we are the folks you need to call. Remember we are available 24 hours a day to receive your phone calls and answer questions. Emergency service is also available to our Kensington customers.
Imperial Beach HVAC
National City air conditioning & heating repair