– Professionally Trained Hvac Technicians
– Residential & Commercial – 24 Hours / 7 Days
– Always Prompt, Honest, & Reliable
Over 250,000 Satisfied Clients
Read what customers have to say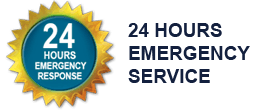 Heating and Air Repair San Diego
Thermostats
Whole House Air Purification
Apartments & Condominiums
Scheduled Maintenance
Furnace Repair in San Diego
Service Calls – Fast Response
Duct Inspection & Sealing
Heat Pumps & Energy Savings
Humidifiers
Zoning for Savings & Comfort
Property Management Services
Garbage Disposals
Tankless Water Heaters
Sinks, Bathtubs & Toilets
Low Water Pressure
Earthquake Shut-off Valves
Backflow Prevention
Water Heaters
Shower Repair & Replacements
Water Softener Installation
Re-piping With Copper
Burst Pipes
Gas Lines
"I called them up at 10pm because we had a sudden burst pipe in our home. They were there within the hour, the owner assured us that it was going to be great and explained to us exactly what they were doing. They really went above and beyond our expectations. All of our stuff was put back together perfectly, and we were VERY happy with how it all turned out. Definitely our new favorite company." -Mark G. San Diego, CA
"We needed our AC system repaired on a very hot day. They arrived promptly less than hour after I called them and fixed our home AC system without delay. Their prices were very reasonable and the technician that they sent was really friendly & knowledgeable. I fully recommend Ace Contractors!" -Albert H. San Diego, CA
HVAC Ramona
Ace Contractors presents our customers with a premium lineup of the very best products and services in the HVAC and plumbing industries. We enjoy serving you in Ramona and the surrounding areas. Our quality guarantee is to provide you with a prompt, dependable, and honest customer experience each time you call on us. We have been in business for over 50 years and it is all because of you—our trusted customers—that we are still around today.
HVAC Contractor – Highly Professional Service and Maintenance for Residential & Commercial Properties
Ramona used to be referred to as "Nuevo" in its early history, and we believe that fresh perspective remains in its residents and businesses today. That's why you can depend on us at Ace Contractors to provide you with heating services that represent the latest technology in the HVAC sector. We will not offer you products or services that are inefficient or outdated. Our job as your local HVAC expert is to offer you up to date and top rate heating supplies and services that are reliable and effective. We can provide regular maintenance, repairs, and emergency service to meet all your heating needs
Emergency Service
Open 24 Hours
Same-Day Service
Residential & Commercial
Thermostat Upgrades (Wifi)
Light Commercial HVAC
Duct Cleaning
Exhaust Fans
Whole Home Re-Ductings
Preventative HVAC Maintenance Packages
Air Conditioning
Split Systems
Ductless Systems
Heating
HVAC Systems
Cooling Systems
Air Conditioner Installation
Central AC
AC Repair
Chillers
HVAC Controls
Equipment System Integrations
Energy Management
Furnace Installation & Repair
Pilot
Heat Pumps
Hybrid Systems
Wall Heater
Floor Heaters
Boilers
Air Purification
Air Filter Cleaning
Electronic Air Cleaners
UV Light Systems
Skilled Air Conditioning Service Experts
Here at Ace Contractors, all of our specialists are properly skills and trained to complete virtually any HVAC project you should require. Our representatives are accessible via telephone 24/7/365 to answer questions or concerns or even direct you to our Tips page for basic household repairs you can fix on your own. Our field technicians are ready for action in urgent situations and can be knocking at your door within an hour or so to offer assistance.
Efficient Water Heater Service and Installations
Ace Contractors is not simply just your local Ramona HVAC experts, we also provide superior plumbing services to our Ramona customers. If a leaky or malfunctioning water heater is getting on your last nerves, hand the problem over to us for fast and friendly service at the drop of a dime. Call now!