– Professionally Trained Technicians
– Residential & Commercial – 24 Hours / 7 Days
– Always Prompt, Honest, & Reliable
Over 250,000 Satisfied Clients
Read what customers have to say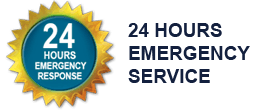 Heating and Air Repair San Diego
Thermostats
Whole House Air Purification
Apartments & Condominiums
Scheduled Maintenance
Furnace Repair in San Diego
Service Calls – Fast Response
Duct Inspection & Sealing
Heat Pumps & Energy Savings
Humidifiers
Zoning for Savings & Comfort
Property Management Services
Water Heaters
Shower Repair & Replacements
Water Softener Installation
Re-piping With Copper
Burst Pipes
Gas Lines
Garbage Disposals
Tankless Water Heaters
Sinks, Bathtubs & Toilets
Low Water Pressure
Earthquake Shut-off Valves
Backflow Prevention
"I called them up at 10pm because we had a sudden burst pipe in our home. They were there within the hour, the owner assured us that it was going to be great and explained to us exactly what they were doing. They really went above and beyond our expectations. All of our stuff was put back together perfectly, and we were VERY happy with how it all turned out. Definitely our new favorite company." -Mark G. San Diego, CA
Plumber Ramona
To us at Ace Contractors, there is nothing more important than satisfying our Ramona customers. We love the work and we love being good at what we do. But we absolutely appreciate the more than 250,000 customers who have given us the opportunity to work for them in their homes and businesses. That's why we stand behind the products and services that we offer to you. We will use the most practical methods to complete the job in a timely manner and we stay updated on leading technologies so that we are constantly offering you the best there is.
Plumber – 24 Hour Residential and Commercial Plumbing Service
Ramona was once called "Nuevo", so you know all about transitioning from something fresh and new to something substantial yet still valuable. We can relate here at Ace Contractors. We have been supplying the local community with top rate heating, air conditioning, and plumbing assistance for more than 50 years. We have seen the great San Diego area change around us. We have changed, too. However, we hold true to our early principles of integrity, honesty, and dependability. You won't find general contractors anywhere in Southern California who show the type of commitment that we do. We are San Diego's Plumbing Experts.
Emergency Service
24 Hour Service
Same-Day Service
Licensed, Insured, & Bonded
Full Service Plumbing
Plumbing Diagnosis & Inspection
Outdoor Plumbing
Drain Cleaning
Shower Repair
Faucet Repair and installation
Downspouts
HOA Pipe Repairs
Laundry Room Plumbing
Gas Line Repair
Toilet Installation
Water Heater Installation
Water Filtration Systems
Water Softeners
Garbage Disposal Installation or Repair
Dishwasher Installation or Repair
Clogged drains
Low Water Pressure Repair
Sewer Repair
Trenchless Sewer Line Repair & Replacement
Plumbing Pipe Video Inspection
Floor Drain Cleaning
Shower Drain Cleaning
Commercial and Industrial Plumbing
Leaking Pipes
Waste Traps
EarthQuake Valves
Tankless Water Heaters
Shower Replacement
Bathroom Remodel
Burst Pipes
Sump Pumps
Backflow Prevention
Repipe
Main Sewer Line Cleaning
Hydro Jetting
Expert Plumber on Standby 24/7 Ready to Help You
Our team members are at your service day and night by phone to answer your questions and concerns. You can read through our tips page to solve simple problems on your own. Or you can alert us of an urgent matter and we can deliver services to you as soon as possible. All you have to do is pick up the phone and dial us right away!
We offer these services plus many, many more!
HVAC
Zoning for Savings & Comfort
Thermostat Installation & Repair
Duct Inspection & Sealing
Furnace Repair
Heating & Air Conditioning Repair
Whole House Air Purification
Plumbing
Call to get a first-hand look at our premium quality services now!
Imperial Beach
Plumbing San Diego
Chula Vista, CA, Spring Valley, CA, San Marcos, CA, National City, CA, Kensington, CA, Miramar, CA, Pacific Beach, CA, Solana Beach, CA