– Professionally Trained Technicians
– Residential & Commercial – 24 Hours / 7 Days
– Always Prompt, Honest, & Reliable
Over 250,000 Satisfied Clients
Read what customers have to say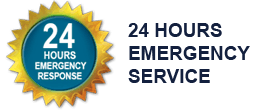 Heating and Air Repair San Diego
Thermostats
Whole House Air Purification
Apartments & Condominiums
Scheduled Maintenance
Furnace Repair in San Diego
Garbage Disposals
Tankless Water Heaters
Sinks, Bathtubs & Toilets
Low Water Pressure
Earthquake Shut-off Valves
Backflow Prevention
Service Calls – Fast Response
Duct Inspection & Sealing
Heat Pumps & Energy Savings
Humidifiers
Zoning for Savings & Comfort
Property Management Services
Water Heaters
Shower Repair & Replacements
Water Softener Installation
Re-piping With Copper
Burst Pipes
Gas Lines
"I called them up at 10pm because we had a sudden burst pipe in our home. They were there within the hour, the owner assured us that it was going to be great and explained to us exactly what they were doing. They really went above and beyond our expectations. All of our stuff was put back together perfectly, and we were VERY happy with how it all turned out. Definitely our new favorite company." -Mark G. San Diego, CA
Plumber Spring Valley
Residents of Spring Valley have chosen a terrific destination to call home. But even the residents of this blissful city are not exempt from facing bothersome plumbing or heating issues. While the majority of complications can be easily resolved (see our Tips pages), they can still ruin an otherwise lovely day. Waking up to burst pipes or gas lines can be a danger to the safety of you and your loved ones, not to mention a detriment to your home or business. Call Ace Contractors to get the problem sorted out in expert time.
We can also help you with:
Sewage Repair
Property Management Services
Whole House Air Purification
Installations-water heaters, sinks, toilets, showers, bathtubs, thermostats, humidifiers and garbage disposals
Repairs- furnaces, heating and air systems, showers, burst pipes, gas lines, ducts, and low water pressure
Routine Service, Emergencies and much, much more!
Plumber – Affordable Residential and Commercial Services
When a plumbing emergency happens, it can sometimes be catastrophic. The last thing you need to add to the problem is an unprofessional or late contractor who messes up more than he fixes. Luckily, for you in Spring Valley, you have access to the top notch service technicians at Ace Contractors who arrive on the job ready to work! Our staff is professionally trained and rigorously vetted to ensure that we have the best there is to offer. Our in-office staff works to answer your questions or concerns and send a crew out in cases of emergency. All the pieces must work effortlessly to produce a cohesive whole, at Ace, our terrific team is our backbone.
Emergency Service
24 Hour Service
Same-Day Service
Licensed, Insured, & Bonded
Full Service Plumbing
Plumbing Diagnosis & Inspection
Outdoor Plumbing
Drain Cleaning
Shower Repair
Faucet Repair and installation
Downspouts
HOA Pipe Repairs
Laundry Room Plumbing
Gas Line Repair
Toilet Installation
Water Heater Installation
Water Filtration Systems
Water Softeners
Garbage Disposal Installation or Repair
Dishwasher Installation or Repair
Clogged drains
Low Water Pressure Repair
Sewer Repair
Trenchless Sewer Line Repair & Replacement
Plumbing Pipe Video Inspection
Floor Drain Cleaning
Shower Drain Cleaning
Commercial and Industrial Plumbing
Leaking Pipes
Waste Traps
EarthQuake Valves
Tankless Water Heaters
Shower Replacement
Bathroom Remodel
Burst Pipes
Sump Pumps
Backflow Prevention
Repipe
Main Sewer Line Cleaning
Hydro Jetting
Trusted and Recommended Plumbing Repair Company
A clientele base of over 250,000 homes, commercial, industrial, and real estate settings can vouch for our superior service. They steadily refer us to buddies and relatives because they know they can count on us in any situation. Here's your chance to join them. Call Diamond Ace Plumbing San Diego Today!
La Jolla Plumber
San Diego Plumbing And Drain
Poway, CA, El Cajon, CA, La Mesa, CA, Ramona, CA, Encinitas, CA, Oceanside, CA, San Marcos, CA, National City, CA, Mission Beach, CA