– Professionally Trained Technicians
– Residential & Commercial – 24 Hours / 7 Days
– Always Prompt, Honest, & Reliable
Over 250,000 Satisfied Clients
Read what customers have to say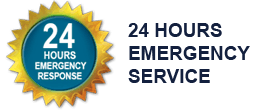 Heating and Air Repair San Diego
Thermostats
Whole House Air Purification
Apartments & Condominiums
Scheduled Maintenance
Furnace Repair in San Diego
Garbage Disposals
Tankless Water Heaters
Sinks, Bathtubs & Toilets
Low Water Pressure
Earthquake Shut-off Valves
Backflow Prevention
Service Calls – Fast Response
Duct Inspection & Sealing
Heat Pumps & Energy Savings
Humidifiers
Zoning for Savings & Comfort
Property Management Services
Water Heaters
Shower Repair & Replacements
Water Softener Installation
Re-piping With Copper
Burst Pipes
Gas Lines
"I called them up at 10pm because we had a sudden burst pipe in our home. They were there within the hour, the owner assured us that it was going to be great and explained to us exactly what they were doing. They really went above and beyond our expectations. All of our stuff was put back together perfectly, and we were VERY happy with how it all turned out. Definitely our new favorite company." -Mark G. San Diego, CA
Plumber Oceanside
If you live in Oceanside, California, then you are in just the right place to entrust all your plumbing, air conditioning and heating jobs to us at Ace Contractors. We think of you in Oceanside as our neighbors since we have called Southern California home for many years.
We can be at your door in minutes in the case of an emergency or swing by anytime to fix a routine problem. Installations may as well be our middle name since we can help with installing everything from tankless water heater to toilets and sinks. Got a busted pipeline? Don't sweat it! We have an entire fleet of vans so it's no problem to send one out to you in a jiff!
Plumber – Residential and Commercial Repair and Installation
We pride ourselves on being the guys you can call at the drop of a dime to fix you up in no time. That's why we offer 24-hour emergency services. We know that not all issues conveniently happen when you want them to between the hours of 9 to 5. Just like a neighbor, we know that every dollar you spend makes a difference. We won't be jacking up your bills just to add on charges that you don't need.
Emergency Service
24 Hour Service
Same-Day Service
Licensed, Insured, & Bonded
Full Service Plumbing
Plumbing Diagnosis & Inspection
Outdoor Plumbing
Drain Cleaning
Shower Repair
Faucet Repair and installation
Downspouts
HOA Pipe Repairs
Laundry Room Plumbing
Gas Line Repair
Toilet Installation
Water Heater Installation
Water Filtration Systems
Water Softeners
Garbage Disposal Installation or Repair
Dishwasher Installation or Repair
Clogged drains
Low Water Pressure Repair
Sewer Repair
Trenchless Sewer Line Repair & Replacement
Plumbing Pipe Video Inspection
Floor Drain Cleaning
Shower Drain Cleaning
Commercial and Industrial Plumbing
Leaking Pipes
Waste Traps
EarthQuake Valves
Tankless Water Heaters
Shower Replacement
Bathroom Remodel
Burst Pipes
Sump Pumps
Backflow Prevention
Repipe
Main Sewer Line Cleaning
Hydro Jetting
Trusted Plumbing Repair and Maintenance in Oceanside
Check out our testimonials page to see for yourself all of our satisfied customers. More than 250,000 people have counted on us for their plumbing, heating and cooling needs. We have 50 years of experience under our belt, so there's hardly a problem you can show us that we can't tackle.
Plus, all that experience has taught us to hold onto the time-honored techniques that work and upgrade to the latest technology when it doesn't. We know that you don't always need a contractor to come out for every small problem. We lend a hand from a distance by giving you a tips page free of cost on our website just to extend the best customer support that Oceanside has to offer! Check us out now! If you need Hvac services go here
Mira Mesa Plumber
Carlsbad, CA, Rancho Penasquitos, Encinitas, CA, Poway, CA, La Mesa, CA, La Jolla, CA
About Oceanside
The name of this city in California definitely speaks for itself, as it really is located along the Coastline of the Pacific Ocean. Oceanside is part of San Diego County and has a total land area of 41 Square miles. It has a semi-arid climate that is perfect for outdoor Oceanside activities that the city is famous for.
Oceanside has a 3.5 mile-long sandy white beaches that is home to many outdoor beach activities fit for all ages. Beach picnics, sand-castle building, beach-side sports like beach volley ball, surfing, fishing, jet skiing, and a host of watersports activities. Strolling and lounging along the sands is just so enticing for everyone. In fact, handicap sand wheelchairs are available for seniors, and other individuals who may need it. Whale watching and surfing lessons are available to locals and tourists alike. The surfing lessons are conducted by local surfers who had been experts I their own right, owing to the perfect surfing conditions in the beaches of the city.
Whale watching happens all year round in the beaches of this city, with gray whales showing off during the winter, and blue whales being spotted during the summertime. Aquatic sports is also a big thing in this destination, as Jet Skiing, Scuba Diving, Sailing, and even Kayaking remain to be popular activities in this city.
The city is also very famous for ts Oceanside Pier which is one of the oldest and longest wooden pier in the west coast. Most visitors lounge around, watch the sunset, stroll, or fish along this area.
Another popular tourist spot in Oceanside is the Oceanside Harbor which is a picturesque area. It is a small village that offers recreational spaces and Oceanside activities as well as beaches.
Oceanside is also home to the California Surf Museum and is the annual host of the Beach Soccer Championships which usually happens in May.