– Professionally Trained Technicians
– Residential & Commercial – 24 Hours / 7 Days
– Always Prompt, Honest, & Reliable
Over 250,000 Satisfied Clients
Read what customers have to say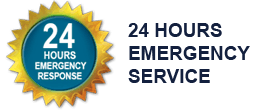 Heating and Air Repair San Diego
Thermostats
Whole House Air Purification
Apartments & Condominiums
Scheduled Maintenance
Furnace Repair in San Diego
Garbage Disposals
Tankless Water Heaters
Sinks, Bathtubs & Toilets
Low Water Pressure
Earthquake Shut-off Valves
Backflow Prevention
Service Calls – Fast Response
Duct Inspection & Sealing
Heat Pumps & Energy Savings
Humidifiers
Zoning for Savings & Comfort
Property Management Services
Water Heaters
Shower Repair & Replacements
Water Softener Installation
Re-piping With Copper
Burst Pipes
Gas Lines
"I called them up at 10pm because we had a sudden burst pipe in our home. They were there within the hour, the owner assured us that it was going to be great and explained to us exactly what they were doing. They really went above and beyond our expectations. All of our stuff was put back together perfectly, and we were VERY happy with how it all turned out. Definitely our new favorite company." -Mark G. San Diego, CA
Plumber Encinitas
If you are wondering what exactly it is that makes Ace Contractors soar high above the rest of the general contractors in Encinitas, then we will make it easy and quick for you.
Valued Customers. 250,000 happy clients regularly refer us to handle the heating, plumbing, and air conditioning jobs for their homes and businesses as well as their loved ones and friends.
Training and Skills. Collectively, we represent 50 years of plumbing and HVAC expertise. We can handle any issue you confront, both simple and complex.
Acknowledged for Excellence. Our superior service has won us renown from both the Better Business Bureau and Angie's List for.
Local. Our business has been run and owned in the greater San Diego County area so we understand the unique culture and needs of the residents of Encinitas. Call us your neighbors!
Available. 24/7/365 is how much we are open to answering your phone calls and handling emergency situations. Call us anytime!
Plumber – 24 Hour Services for Residential and Commercial Needs
Our competent and professional staff takes pride in being accessible to you night or day. Plus, if you have a common household problem, you can always access our Tips page and find easy solutions there. Absolutely certain that you can't tackle fixing that old rusty water heater? We can replace your old one or and give you an estimate for the project at no cost to you. That's why everyone from the local convenience store to city building entrust their plumbing and HVAC needs to the true experts.
Emergency Service
24 Hour Service
Same-Day Service
Licensed, Insured, & Bonded
Full Service Plumbing
Plumbing Diagnosis & Inspection
Outdoor Plumbing
Drain Cleaning
Shower Repair
Faucet Repair and installation
Downspouts
HOA Pipe Repairs
Laundry Room Plumbing
Gas Line Repair
Toilet Installation
Water Heater Installation
Water Filtration Systems
Water Softeners
Garbage Disposal Installation or Repair
Dishwasher Installation or Repair
Clogged drains
Low Water Pressure Repair
Sewer Repair
Trenchless Sewer Line Repair & Replacement
Plumbing Pipe Video Inspection
Floor Drain Cleaning
Shower Drain Cleaning
Commercial and Industrial Plumbing
Leaking Pipes
Waste Traps
EarthQuake Valves
Tankless Water Heaters
Shower Replacement
Bathroom Remodel
Burst Pipes
Sump Pumps
Backflow Prevention
Repipe
Main Sewer Line Cleaning
Hydro Jetting
Providing Professional Quality Plumbing Services
As homeowners and business owners ourselves, we know from personal experience the dread of getting a contractor who is completely lousy at the job. They arrive late, take too many breaks, and mess up more than they fix. You don't have to worry about unprofessional service like that with Ace. Our technicians are carefully vetted to ensure quality service and respectful behavior whenever they go out on jobs.
National City
What are you waiting for? Pick up the phone and call now!
Poway, CA, Spring Valley, CA, Lakeside , CA, Ramona, CA, Santee, CA, Imperial Beach, CA, La Jolla, CA, Vista, CA, Coronado, CA
About Encinitas
Encinitas, CA has always been known as a "Beach City" in California, as it lies along a coastal terrain. The 20 Square Mile City is situated in the North County area of San Diego County, and is surrounded by two lagoons: The San Elijio and the Batiquitos Lagoons.
The city can be subdivided into five neighborhoods: The New Encinitas, The Old Encinitas, Cardiff-by-the-sea, Leucadia, and Olivenhain. Old Encinitas is home to the famous surfing destination, the Swamis. It also has the main Encinitas Arch or the Marker. The New Encinitas on the other hand has the fun consumer side of Encinitas, with shopping areas, and recreational places like golf courses. Olivenhain for its part is a part-rural area, with mostly single –detached homes. It is also dotted with some private equestrian facilities. The Leucadia area on the other hand is known to be a coastal community with at least two beaches in the area. Most residential communities have single family homes in tis part of the city. Cardiff-by-the-Sea is an oceanfront community that is also home to a college campus in Encinitas.
The National Geographic has named Encinitas as part of the top 20 best surfing sites in the world. With its mild climate all year round, beach and outdoor activities remain a pre-occupation for locals, and a tourist magnet for those visiting the area.
Apart from being famous for its surfing activities, Encinitas is also home to famous restaurants, coffee shops, and surf boutiques. The famous highway 101 has showcased the city's classic beach and surfing lifestyle. Encinitas is also known for the flowers that it grows, particularly Poinsettia – which is also known as the Christmas Flower.
Encinitas is the leading grower of Poinsettia, among other flowers and plants in its nurseries that are showcased in the San Diego Botanic Garden. This 37-acre garden showcases about 4,000 species of plants which include bamboo groves, succulents, tropical plants, and Mediterranean climate landscapes.