– Professionally Trained Technicians
– Residential & Commercial – 24 Hours / 7 Days
– Always Prompt, Honest, & Reliable
Over 250,000 Satisfied Clients
Read what customers have to say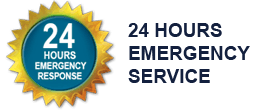 Heating and Air Repair San Diego
Thermostats
Whole House Air Purification
Apartments & Condominiums
Scheduled Maintenance
Furnace Repair in San Diego
Garbage Disposals
Tankless Water Heaters
Sinks, Bathtubs & Toilets
Low Water Pressure
Earthquake Shut-off Valves
Backflow Prevention
Service Calls – Fast Response
Duct Inspection & Sealing
Heat Pumps & Energy Savings
Humidifiers
Zoning for Savings & Comfort
Property Management Services
Water Heaters
Shower Repair & Replacements
Water Softener Installation
Re-piping With Copper
Burst Pipes
Gas Lines
"I called them up at 10pm because we had a sudden burst pipe in our home. They were there within the hour, the owner assured us that it was going to be great and explained to us exactly what they were doing. They really went above and beyond our expectations. All of our stuff was put back together perfectly, and we were VERY happy with how it all turned out. Definitely our new favorite company." -Mark G. San Diego, CA
Plumber San Marcos
Wondering what can be done in 18,250 days or 438,000 hours? Well, here at Ace Contractors we have used that period of 50 years to deliver services to San Marcos that can't be beat at prices our competitors shy away from. We aren't the leader in the plumbing and HVAC sectors for no reason. We've earned that title because our contractors show up on time with a friendly attitude and get the job done again and again. 250,000 is the number of satisfied customers that appreciates the quality of effort we bring to our industry every day.
Plumber – 24 Hour Residential and Commercial Services
Ace Contractors can help you with any heating, cooling, and plumbing problem, no matter if it's big or small. We can handle projects such as general repairs, backflow prevention, installing anything from garbage disposals to showers, and replacing humidifiers and ensuring that you are breathing in the best quality air possible. As your neighborhood locally owned and operated company, we understand that being accessible to our clients is top priority. That's why we make it our business to have someone waiting by the phone 24/7/365 to attend to any plumbing or HVAC need you should have. In an urgent case, we can have someone at your property in no time to handle whatever problem you have encountered.
Emergency Service
24 Hour Service
Same-Day Service
Licensed, Insured, & Bonded
Full Service Plumbing
Plumbing Diagnosis & Inspection
Outdoor Plumbing
Drain Cleaning
Shower Repair
Faucet Repair and installation
Downspouts
HOA Pipe Repairs
Laundry Room Plumbing
Gas Line Repair
Toilet Installation
Water Heater Installation
Water Filtration Systems
Water Softeners
Garbage Disposal Installation or Repair
Dishwasher Installation or Repair
Clogged drains
Low Water Pressure Repair
Sewer Repair
Trenchless Sewer Line Repair & Replacement
Plumbing Pipe Video Inspection
Floor Drain Cleaning
Shower Drain Cleaning
Commercial and Industrial Plumbing
Leaking Pipes
Waste Traps
EarthQuake Valves
Tankless Water Heaters
Shower Replacement
Bathroom Remodel
Burst Pipes
Sump Pumps
Backflow Prevention
Repipe
Main Sewer Line Cleaning
Hydro Jetting
Always Prompt, Honest, and Reliable Plumber
The above is what has ingrained our company into the greater Southern California area over the past several decades. We are honest and reliable and don't cheat our customers like some other firms. You pay for the services you need and nothing more. In fact, you will probably be amazed at how much you can save working with a quality company such as us. Our staff is friendly and knowledgeable and won't show up and do a sub-par job. We take pride in offering the best San Marcos has to offer in plumbing, heating, and air conditioning. Superior service is only a phone call away!
Coronado Plumber
San Diego Plumbing Co.
Poway, CA, Santee, CA, Coronado, CA, La Jolla, CA, Mission Beach, CA, Escondido, CA, Rancho Bernardo, CA, Rancho-Santa-Fe, CA
About San Marcos
San Marcos is a city in the northern part of San Diego County surrounded by Escondido, Carlsbad, Encinitas, and Vista. It has a total land area or 24.4 Square Miles. It has a relatively mild weather in May and June, just like the coastal area of San Diego. It can be very warm though during the summer months in view of the Santa Ana Winds, which incidentally can cause wild fires in the area. Usually it rains between November and March, and during the winter months, the temperature hardly goes below freezing point.
It is culturally and ethnically diverse, with Asians, South Americans, even Europeans living with the locals in the area.
It has a host of tourist attractions, in fact the city has been known for having a great selection of restaurants in the Northern Part of San Diego County. These restaurants are mainly concentrated in what is called "The Restaurant Row." The restaurants in this area have a variety of cuisines.
San Marcos also has some Golf Courses, and is also home to prominent hotels and Inns like the Ramada Inn, the Hamptoon Inn, The Lake House Resort among others. San Marcos is also home to the Double Peak Park which gives its patrons a good glimpse of the Skyline of Downtown San Diego as marked by its Sky Scrapers. The San Bernardino Mountain can also be seen from this vantage point on a clear day.
One can also see some historical houses within the city that are being carefully maintained by the San Marcos Historical Society.
It is also the home of California State University of San Marcos, which is a smaller campus of the California State University System. As of 2010, this particular campus offers 44 undergraduate programs, and 10 graduate programs as well as one program on Doctorate in Education. The campus has three colleges and one nursing school.