– Professionally Trained Technicians
– Residential & Commercial – 24 Hours / 7 Days
– Always Prompt, Honest, & Reliable
Over 250,000 Satisfied Clients
Read what customers have to say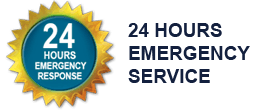 Heating and Air Repair San Diego
Thermostats
Whole House Air Purification
Apartments & Condominiums
Scheduled Maintenance
Furnace Repair in San Diego
Garbage Disposals
Tankless Water Heaters
Sinks, Bathtubs & Toilets
Low Water Pressure
Earthquake Shut-off Valves
Backflow Prevention
Service Calls – Fast Response
Duct Inspection & Sealing
Heat Pumps & Energy Savings
Humidifiers
Zoning for Savings & Comfort
Property Management Services
Water Heaters
Shower Repair & Replacements
Water Softener Installation
Re-piping With Copper
Burst Pipes
Gas Lines
"I called them up at 10pm because we had a sudden burst pipe in our home. They were there within the hour, the owner assured us that it was going to be great and explained to us exactly what they were doing. They really went above and beyond our expectations. All of our stuff was put back together perfectly, and we were VERY happy with how it all turned out. Definitely our new favorite company." -Mark G. San Diego, CA
Plumber Vista
Have you recently entertained the idea of upgrading your current water heater to a new tankless version? Maybe you simply need help with installing the plumbing for that new home addition. Whatever your plumbing, heating, or air conditioning needs are, Ace Contractors can meet them quickly and efficiently. Serving residential, commercial, and industrial clients in the Vista area for over 50 years now, we are your neighborhood, friendly plumbers. We are locally owned and have provided full-service to over 250,000 happy customers in our time in business. We provide the following routine and emergency solutions:
Plumber – Quality Service for Homes and Businesses
Your plumbing issues are a thing of the past now that you've gotten acquainted with Ace Contractors! We can help you put that leaky faucet to rest among many other things like:
Emergency Service
24 Hour Service
Same-Day Service
Licensed, Insured, & Bonded
Full Service Plumbing
Plumbing Diagnosis & Inspection
Outdoor Plumbing
Drain Cleaning
Shower Repair
Faucet Repair and installation
Downspouts
HOA Pipe Repairs
Laundry Room Plumbing
Gas Line Repair
Toilet Installation
Water Heater Installation
Water Filtration Systems
Water Softeners
Garbage Disposal Installation or Repair
Dishwasher Installation or Repair
Clogged drains
Low Water Pressure Repair
Sewer Repair
Trenchless Sewer Line Repair & Replacement
Plumbing Pipe Video Inspection
Floor Drain Cleaning
Shower Drain Cleaning
Commercial and Industrial Plumbing
Leaking Pipes
Waste Traps
EarthQuake Valves
Tankless Water Heaters
Shower Replacement
Bathroom Remodel
Burst Pipes
Sump Pumps
Backflow Prevention
Repipe
Main Sewer Line Cleaning
Hydro Jetting
Ace Contractors Of Vista, CA
At Ace Contractors we provide professional grade drain cleaning services to all our Vista clients and beyond. Plus, our experienced technicians are capable of fully diagnosing a worrisome drain problem and getting it repaired in a jiffy!
We handle homes, apartments, condos, local businesses and any structure with a system in need! We can also offer you property management services at an affordable rate.
Furnace Repair
Zoning for Savings & Comfort
Heating & Air Conditioning Repair
Thermostat Installation & Repair
Duct Inspection & Sealing
Whole House Air Purification
For complete plumbing restorations to home remodels or extensions in Vista, our trusty specialists can handle the job efficiently. Plus, if you were to ever need emergency service at 8am or 10pm midnight, we can get a contractor out to you in little or no time. Count on no one else but Ace to take care of all your plumbing and HVAC needs. Callus today!
Kensington Plumber
Rancho-Santa-Fe, CA, Solana Beach, CA, Rancho Penasquitos, CA, National City, CA
About Vista
Vista is an 18.7-square mile city within the San Diego County. It is a city characterized by hllls, with its flat areas utilized by businesses, and the uphill areas by residential properties. Undeveloped areas within the city are areas where naturally occurig vegetation grow and these include oak-sycamore, chaparral, brushland, oak-grass Savannah and riparian woodland.
The climate in the area can be described as temperate –as most days have pleasant and moderate temperatures, thanks to the Pacific Ocean which is located just several miles away. There are some peculiarities within the temperature though with as the weather in half of the city tends to be cooler and calmr compared to the other half, particularly the west-side which is closer to the Pacific Ocean.
The mediterranenan type of climate of this city paved the way for sub-tropical produce like avocadoes to grow well in the area.
There are various tourist attractions in the area most of which are wholesome activities for the whole family. These includes:
The Wave Waterpark. Although this water park can be described as relatively small compared to other water parks in the United States, it is well equipped and very much accessible to residents as it is situated in the Downtown part of the city. Splash Camps, Swimming Lessons, Flow Rider Lesssons, Junior Lifeguard Programs, and Lap Swimming are some of the water activities in this attraction.
Alta Vista Botanical Gardens. Displays the botanical beauty that Vista has to offer, which includes rare species of plants. It also showcases the talents of artisans in the area who made displays within the garden even more artistic. Walkways, paths, as well as plant displays have an articitis touch to it, as a contribution of local artists of the city.
Antique Gas and Steam Engine Museum. Is one of the most famous stttarctions in the city, usually frequented by students who wish to learn more about the tenchnology once used by the American farming community. Mechanical equipment used in he rural community are on display in this museum,
Apart from these top turist attractions, Vista also plays host to about 16 parks, and the oldest Farmer's Market in the whole San Diego County.
There are also spaces for Culture and the Arts, most famous of which is the Moonlight Amphitheatre.