– Professionally Trained Technicians
– Residential & Commercial – 24 Hours / 7 Days
– Always Prompt, Honest, & Reliable
Over 250,000 Satisfied Clients
Read what customers have to say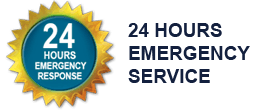 Heating and Air Repair San Diego
Thermostats
Whole House Air Purification
Apartments & Condominiums
Scheduled Maintenance
Furnace Repair in San Diego
Garbage Disposals
Tankless Water Heaters
Sinks, Bathtubs & Toilets
Low Water Pressure
Earthquake Shut-off Valves
Backflow Prevention
Service Calls – Fast Response
Duct Inspection & Sealing
Heat Pumps & Energy Savings
Humidifiers
Zoning for Savings & Comfort
Property Management Services
Water Heaters
Shower Repair & Replacements
Water Softener Installation
Re-piping With Copper
Burst Pipes
Gas Lines
"I called them up at 10pm because we had a sudden burst pipe in our home. They were there within the hour, the owner assured us that it was going to be great and explained to us exactly what they were doing. They really went above and beyond our expectations. All of our stuff was put back together perfectly, and we were VERY happy with how it all turned out. Definitely our new favorite company." -Mark G. San Diego, CA
Plumber Escondido
Residents of Escondido are hip and vibrant. They are always willing and ready to try new things. However, they also hold true to loyalty and dedication in the businesses they love and trust. Ace Contractors is one of those local businesses with over 50 years' experience. Sometimes when you find the right good thing, there's no need to keep looking. Ace is here to stay and has a lot of customers who are happy to contract us every time they encounter problems in their heating, cooling, or plumbing projects. We are a superior quality business that has proven over and over how much we value community enrichment.
Here are the outstanding characteristics in a local plumbing and HVAC business, which you can count on from us:
Plumber – Excellent 24-Hour Service for Homes and Businesses
Quality References. Over 250,000 satisfied customers and counting have used us for their residences, commercial, and all other contract work
Knowledge and Experience. We have been in the industry for over 5 decades. That's 50 years of meeting your routine and emergency needs.
Highly recognized. We have received notice from both the Better Business Bureau and Angie's List for our superior service.
Neighborly. We call the greater San Diego County and Southern California home. We are there when you need us and it only takes a quick phone call to get the crew sent your way!
Accessible. Our staff is available over the phone 24/7 to answer your questions. Plus, you can check out our tips page for suggestions on how to handle simple issues without our help.
Emergency Service
24 Hour Service
Same-Day Service
Licensed, Insured, & Bonded
Full Service Plumbing
Plumbing Diagnosis & Inspection
Outdoor Plumbing
Drain Cleaning
Shower Repair
Faucet Repair and installation
Downspouts
HOA Pipe Repairs
Laundry Room Plumbing
Gas Line Repair
Toilet Installation
Water Heater Installation
Water Filtration Systems
Water Softeners
Garbage Disposal Installation or Repair
Dishwasher Installation or Repair
Clogged drains
Low Water Pressure Repair
Sewer Repair
Trenchless Sewer Line Repair & Replacement
Plumbing Pipe Video Inspection
Floor Drain Cleaning
Shower Drain Cleaning
Commercial and Industrial Plumbing
Leaking Pipes
Waste Traps
EarthQuake Valves
Tankless Water Heaters
Shower Replacement
Bathroom Remodel
Burst Pipes
Sump Pumps
Backflow Prevention
Repipe
Main Sewer Line Cleaning
Hydro Jetting
Diamond Ace Contractors Of Escondido CA
Ace Contractors is incredibly pleased to serve our Escondido friends. You can have total confidence in us completing the work in a timely manner and at an affordable rate. Furthermore, we're not like those other guys who will cheat you out of extra costs just to meet our bottom line. We only offer you the services you need. Call us now for a free estimate!
Poway Plumber
Ace Plumber San Diego
More about our Escondido Plumbing and Drain Cleaning Service
For those who own a escondido plumbing crisis you then should pick the telephone up and call today. Plumbing and plumber repair solutions are provided by us for many kinds of workplaces and houses. Anyways, we're planning to provide great guidance to you on the best way to employ a plumber. You first need to ensure they are qualified and accredited when you call a plumber that you would like to employ. You should engage a escondido plumber which is certified because so that you can do home or industrial plumbing repairs, all companies in the state-of California are expected to to carry a Ca contractor's licence. Therefore when you employ your plumber that is next it will be somewhat significant the company you choose to employ is licensed. Then, you need to ensure the water fix business you happen to be going to employ is fully-insured for their safety as well as your safety. You don't ever need to engage the services of a firm that doesn't have insurance if something does go wrong, since you will be left with a big expenses.
In the event that a drain-cleaning service is needed by you then you must look no further. If there is a blocked drain, it does not issue or there is a backed-up bathroom. Our drain-cleaning specialists can allow you to get your system functioning correctly again and eliminate your block. We take quality drain therefore we may even unclog difficult to achieve cleaning gear in our vehicles drains at the same time. escondido Water-heater solutions are also provided by us, we are able to help should you be experiencing problems, you replace your water-heater. We also can assist you to become by changing your water-heater using a tank-less water more efficient here. Tankless water-heaters have become great since they help supply heated water that is quick without taking on huge amounts of area in your storage. We also can assist you in the event that you are experiencing difficulties with low-water stress, toilet, bath, your sink, and water conditioner methods.
We can do plumbing in the Kitchen, Bathroom, and Repiping
We are able to assist also if you're experiencing having problems with all the pipes devices in your kitchen. We focus on changing and fixing food disposers. For those who require a water conditioner then or have low-water pressure give us a call we have been experts and will allow you to get the proper help that you just deserve and which you want. So-call now for an approximation. There's absolutely no toilet or pipes issue that people can not repair. We're your business in the event that you want anyone to help replace a bathroom! Should you be looking for immediate help phone today, we've got stay employees prepared to be delivered to your own place.
About Escondido
The City of Escondido is one of the oldest towns in the San Diego County. In Spanish it literally translates to the word "Hidden," and old-timers have been theorizing that this may be because of a hidden treasure in the location, or the hidden source of water that can be found in the area.
Escondido has a total area of 37-Square Miles, and haw two prominent neighborhoods namely Downtown Escondido, and the Old Escondido. It has a mediterrannean climate that is conducive to the vegetation that can be found in the place. It goes through a warm summer season and then a rainy or wet winter season annually.
There are three lakes that can be found in the area and it includes the following: The Dixon Lake at the North Side, The Lake Wohlford at the North Eastern Side of the City, and down south, the Lake Hodges can meantime be found.
These lakes, particularly the Lake Wohlford provide leisure activities like fishing as it is stocked with Trout, Catfish, Bass, and Crapple. Picnicking is also another outdoor activity enjoyed in the areas surrounding the above-mentioned lakes.
Escondido is famous for its lovely wineries, craft breweries, parks, golf courses, and other major recreational attractions in the San Diego area.
Cycling along the Palomar Mountains is also another activity enjoyed in Escondido. There are also casino resorts in the area, along with shopping and dining attractions.
Major attractions that can be found in Escondido:
San Diego Zoo Safari Park (Sister Park of the San Diego Zoo)
California Center for the Arts
Stone Brewing World Bistro and Gardens
San Diego Children's Discovery Museum
Daley Ranch
Farm to Table Dining Places like Vintana Wine + Dine, Bellamy's, The Wooden Spoon, Burger Bench among others.