– Professionally Trained Technicians
– Residential & Commercial – 24 Hours / 7 Days
– Always Prompt, Honest, & Reliable
Over 250,000 Satisfied Clients
Read what customers have to say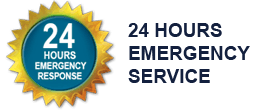 Heating and Air Repair San Diego
Thermostats
Whole House Air Purification
Apartments & Condominiums
Scheduled Maintenance
Furnace Repair in San Diego
Garbage Disposals
Tankless Water Heaters
Sinks, Bathtubs & Toilets
Low Water Pressure
Earthquake Shut-off Valves
Backflow Prevention
Service Calls – Fast Response
Duct Inspection & Sealing
Heat Pumps & Energy Savings
Humidifiers
Zoning for Savings & Comfort
Property Management Services
Water Heaters
Shower Repair & Replacements
Water Softener Installation
Re-piping With Copper
Burst Pipes
Gas Lines
"I called them up at 10pm because we had a sudden burst pipe in our home. They were there within the hour, the owner assured us that it was going to be great and explained to us exactly what they were doing. They really went above and beyond our expectations. All of our stuff was put back together perfectly, and we were VERY happy with how it all turned out. Definitely our new favorite company." -Mark G. San Diego, CA
Plumber Bonita
If you've run into a plumbing, heating, or air conditioning setback in your Bonita residence, commercial, or industrial setting, Ace Contractors can help! We know that many plumbing issues may be easy to fix without our help which is why we demonstrate our goodwill to you by offering a Tips page at no cost. You can solve these problems without calling us in. But when you encounter a larger problem such as burst pipes or sewer damage, you need an on-time local firm to swoop in and save the day!
Plumber – Licensed, Insured and Bonded
It may be easy to find a plumber or HVAC consultant to help you but not all are made equally. By using Google or the phonebook to find a contractor you run the risk of ending up with someone who could only halfway fix the problem and swindle you out of your money. Check out our website and you'll find confidence in the fact that more than 250,000 customers have found satisfaction in our services. Plus, you can read the testimonials to see exactly what our customers have to say.
If you need a plumbing or HVAC expert for one of the following projects, call us now!
Emergency Service
24 Hour Service
Same-Day Service
Licensed, Insured, & Bonded
Full Service Plumbing
Plumbing Diagnosis & Inspection
Outdoor Plumbing
Drain Cleaning
Shower Repair
Faucet Repair and installation
Downspouts
HOA Pipe Repairs
Laundry Room Plumbing
Gas Line Repair
Toilet Installation
Water Heater Installation
Water Filtration Systems
Water Softeners
Garbage Disposal Installation or Repair
Dishwasher Installation or Repair
Clogged drains
Low Water Pressure Repair
Sewer Repair
Trenchless Sewer Line Repair & Replacement
Plumbing Pipe Video Inspection
Floor Drain Cleaning
Shower Drain Cleaning
Commercial and Industrial Plumbing
Leaking Pipes
Waste Traps
EarthQuake Valves
Tankless Water Heaters
Shower Replacement
Bathroom Remodel
Burst Pipes
Sump Pumps
Backflow Prevention
Repipe
Main Sewer Line Cleaning
Hydro Jetting
Our Plumbers Value Honest, Integrity and Dependability
Ace Contractors is locally owned and operated in the larger Southern California region for more than 50 years. Our time in business has helped us to train and develop terrific team members who value honesty, integrity, and dependability. You can reach us by phone all day or all night and, in case of an emergency, we can send someone out to you right away. Don't waste your time on those other lousy firms, contact us to find out how we can help you!
Encinitas Plumber
Plumbing San Diego, Ca
Mira Mesa, CA, Poway, CA, Spring Valley, CA, Ramona, CA, La Mesa, CA, Rancho Bernardo, CA