– Professionally Trained Technicians
– Residential & Commercial – 24 Hours / 7 Days
– Always Prompt, Honest, & Reliable
Over 250,000 Satisfied Clients
Read what customers have to say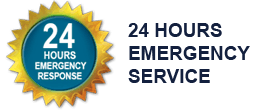 Heating and Air Repair San Diego
Thermostats
Whole House Air Purification
Apartments & Condominiums
Scheduled Maintenance
Furnace Repair in San Diego
Garbage Disposals
Tankless Water Heaters
Sinks, Bathtubs & Toilets
Low Water Pressure
Earthquake Shut-off Valves
Backflow Prevention
Service Calls – Fast Response
Duct Inspection & Sealing
Heat Pumps & Energy Savings
Humidifiers
Zoning for Savings & Comfort
Property Management Services
Water Heaters
Shower Repair & Replacements
Water Softener Installation
Re-piping With Copper
Burst Pipes
Gas Lines
"I called them up at 10pm because we had a sudden burst pipe in our home. They were there within the hour, the owner assured us that it was going to be great and explained to us exactly what they were doing. They really went above and beyond our expectations. All of our stuff was put back together perfectly, and we were VERY happy with how it all turned out. Definitely our new favorite company." -Mark G. San Diego, CA
Plumber Solana Beach
Ace Contractors offers the very best in quality plumbing and HVAC work in the Solana Beach area. How do we know? Because over 250,000 pleased customers have told us how much they appreciated our prompt, reliable assistance. If our customers tell us we're the best, we believe them!
Nearly every homeowner or business owner has commissioned a project out to a contractor whose work could only be described as pitiful. Maybe the technician arrived late without the proper tools. Maybe he tried to scam you by persuading you to buy products or services that you truly didn't need. Whatever it was that you encountered with those other guys, you won't find it here at Ace.
Plumber – Highly Skilled and Professionally Trained
The lifeblood of a successful business lies fully in the conduct of its staff. Here at Ace our contractors are highly skilled and professionally trained. We don't intend on wasting anyone's time or money. This is why they arrive for jobs punctually with a great attitude, and complete the job in a timely fashion. A great contractor comes with all his tools and equipment and does not fool around. That's what you will get in Solana Beach whenever you call us. Did we mention you can call us at any time?
Emergency Service
24 Hour Service
Same-Day Service
Licensed, Insured, & Bonded
Full Service Plumbing
Plumbing Diagnosis & Inspection
Outdoor Plumbing
Drain Cleaning
Shower Repair
Faucet Repair and installation
Downspouts
HOA Pipe Repairs
Laundry Room Plumbing
Gas Line Repair
Toilet Installation
Water Heater Installation
Water Filtration Systems
Water Softeners
Garbage Disposal Installation or Repair
Dishwasher Installation or Repair
Clogged drains
Low Water Pressure Repair
Sewer Repair
Trenchless Sewer Line Repair & Replacement
Plumbing Pipe Video Inspection
Floor Drain Cleaning
Shower Drain Cleaning
Commercial and Industrial Plumbing
Leaking Pipes
Waste Traps
EarthQuake Valves
Tankless Water Heaters
Shower Replacement
Bathroom Remodel
Burst Pipes
Sump Pumps
Backflow Prevention
Repipe
Main Sewer Line Cleaning
Hydro Jetting
Expert Plumbing, Drain and Water Heater Solutions Across Solana Beach
Ace Contractors stands behind being your neighborhood, fully accessible plumbing and HVAC experts. Our staff is available by phone 24/7/365 to attend to your queries or concerns. Plus, we have an entire fleet of fully equipped vans, so, in the event of an emergency, we can send someone to you in a hurry. That's our 24-hour emergency service guarantee. You don't have to worry about unethical behavior because our estimates are absolutely free and we only charge you for the services that are needed.
We've been around the greater San Diego area for more than 50 years, let us demonstrate our honesty and integrity to you today!
Oceanside Plumbing
Plumbing

San Diego, CA, Santee, CA,,Miramar, CA, National City, CA, Oceanside, CA