– Professionally Trained Hvac Technicians
– Residential & Commercial – 24 Hours / 7 Days
– Always Prompt, Honest, & Reliable
Over 250,000 Satisfied Clients
Read what customers have to say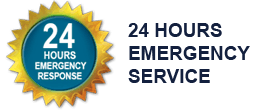 Heating and Air Repair San Diego
Thermostats
Whole House Air Purification
Apartments & Condominiums
Scheduled Maintenance
Furnace Repair in San Diego
Service Calls – Fast Response
Duct Inspection & Sealing
Heat Pumps & Energy Savings
Humidifiers
Zoning for Savings & Comfort
Property Management Services
Garbage Disposals
Tankless Water Heaters
Sinks, Bathtubs & Toilets
Low Water Pressure
Earthquake Shut-off Valves
Backflow Prevention
Water Heaters
Shower Repair & Replacements
Water Softener Installation
Re-piping With Copper
Burst Pipes
Gas Lines
"I called them up at 10pm because we had a sudden burst pipe in our home. They were there within the hour, the owner assured us that it was going to be great and explained to us exactly what they were doing. They really went above and beyond our expectations. All of our stuff was put back together perfectly, and we were VERY happy with how it all turned out. Definitely our new favorite company." -Mark G. San Diego, CA
"We needed our AC system repaired on a very hot day. They arrived promptly less than hour after I called them and fixed our home AC system without delay. Their prices were very reasonable and the technician that they sent was really friendly & knowledgeable. I fully recommend Ace Contractors!" -Albert H. San Diego, CA
El Cajon HVAC – Heating & Air Conditioning
El Cajon is lucky to have access to the remarkable services of Ace Contractors. It's our pleasure to service you with quality heating, air conditioning, and plumbing assistance at the drop of a hat! No, seriously! If you find yourself in a pickle and badly need an expert you can trust, call 1-888-231-1086. You won't regret making the choice.
HVAC Contractor – Quality Service Repair and Installation for Homes and Businesses
Consistently delivering superior quality HVAC services has been one of our top priorities since day #1. After 50 years in the business, we feel especially confident about our skill and ability to satisfy each and every one of our customers, new and old. That's why we have a growing list of more than 250,000 customers around the greater San Diego area that have developed long-term relationships with Ace. You understand that you can count on us when the circumstances are urgent. Homes, retail stores, real estate properties, commercial and industrial settings—we serve them all and do not discriminate. Plus, we treat each and every customer with the utmost professionalism and respect, no matter if you are paying $50 or $5000. Call us to get the royal treatment from Ace today!
Emergency Service
Open 24 Hours
Same-Day Service
Residential & Commercial
Thermostat Upgrades (Wifi)
Light Commercial HVAC
Duct Cleaning
Exhaust Fans
Whole Home Re-Ductings
Preventative HVAC Maintenance Packages
Air Conditioning
Split Systems
Ductless Systems
Heating
HVAC Systems
Cooling Systems
Air Conditioner Installation
Central AC
AC Repair
Chillers
HVAC Controls
Equipment System Integrations
Energy Management
Furnace Installation & Repair
Pilot
Heat Pumps
Hybrid Systems
Wall Heater
Floor Heaters
Boilers
Air Purification
Air Filter Cleaning
Electronic Air Cleaners
UV Light Systems
Water Heater & Plumbing Emergency Service
The high quality plumbing, heating, and cooling services offered at Ace Contractors comprises more than 50 years of providing you and your family members with terrific assistance. If you want a new tankless water heater or simply need help installing a shower during a new home construction, we are the guys to call. No other technicians come when we do because we uplift our customers and their unique needs. We know that everyone has urgent matters every now and then so we make ourselves available 24/7 to attend to you. Call for top of the line emergency service today!
Encinitas, CA, Santee, CA, El Cajon, CA, La Jolla, CA, Del Mar, CA, Solana Beach, CA, Chula Vista, CA, Coronado, CA