– Professionally Trained Hvac Technicians
– Residential & Commercial – 24 Hours / 7 Days
– Always Prompt, Honest, & Reliable
Over 250,000 Satisfied Clients
Read what customers have to say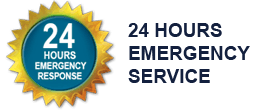 Heating and Air Repair San Diego
Thermostats
Whole House Air Purification
Apartments & Condominiums
Scheduled Maintenance
Furnace Repair in San Diego
Service Calls – Fast Response
Duct Inspection & Sealing
Heat Pumps & Energy Savings
Humidifiers
Zoning for Savings & Comfort
Property Management Services
Garbage Disposals
Tankless Water Heaters
Sinks, Bathtubs & Toilets
Low Water Pressure
Earthquake Shut-off Valves
Backflow Prevention
Water Heaters
Shower Repair & Replacements
Water Softener Installation
Re-piping With Copper
Burst Pipes
Gas Lines
"I called them up at 10pm because we had a sudden burst pipe in our home. They were there within the hour, the owner assured us that it was going to be great and explained to us exactly what they were doing. They really went above and beyond our expectations. All of our stuff was put back together perfectly, and we were VERY happy with how it all turned out. Definitely our new favorite company." -Mark G. San Diego, CA
"We needed our AC system repaired on a very hot day. They arrived promptly less than hour after I called them and fixed our home AC system without delay. Their prices were very reasonable and the technician that they sent was really friendly & knowledgeable. I fully recommend Ace Contractors!" -Albert H. San Diego, CA
HVAC Poway
As a local HVAC and plumbing services firm serving Poway and the greater San Diego area for more than 50 years, Ace Contractors has done much more than fix your everyday problems. We are your neighbors. You can count on us to be there when you need us most because we make your residential, commercial, industrial needs. That's why Ace Contractors make a vow to offer absolutely unbeatable and competitive prices, zero-cost estimates, and premium customer service around the clock. Give us a call today at 1-888-231-1086!
HVAC Contractor – Providing Exceptional Quality of Service for Our Residential and Commercial Customers
Our easy-going and efficient team members understand that for most homeowners and business owners proper functioning in the HVAC unit is a top priority. There's nothing more uncomfortable that sweating because the air conditioning is down or shivering with cold when the heater/furnace has took its last breath. We guarantee you top of the line products and services whether you run into an emergency overnight or in the wee hours of the morning. We try our best to get to you so that you are not inconvenienced by faulty heating or air conditioning for too long. Don't trust our promise? Read our testimonials page and see for yourself!
Emergency Service
Open 24 Hours
Same-Day Service
Residential & Commercial
Thermostat Upgrades (Wifi)
Light Commercial HVAC
Duct Cleaning
Exhaust Fans
Whole Home Re-Ductings
Preventative HVAC Maintenance Packages
Air Conditioning
Split Systems
Ductless Systems
Heating
HVAC Systems
Cooling Systems
Air Conditioner Installation
Central AC
AC Repair
Chillers
HVAC Controls
Equipment System Integrations
Energy Management
Furnace Installation & Repair
Pilot
Heat Pumps
Hybrid Systems
Wall Heater
Floor Heaters
Boilers
Air Purification
Air Filter Cleaning
Electronic Air Cleaners
UV Light Systems
The Best Water Heaters in Town!
We take our position as front-runners in the Poway plumbing industry very seriously. If you need service for your existing water heater or you would like to invest in one of the new tankless versions, we are the people you need to call. Our efforts at Ace Contractors include always demonstrating integrity in our client relationships. This is why we have a growing list of more than 250,000 satisfied customers. We give your free estimates and all of the information in writing. Plus, we only charge you for the services that are necessary. There will be no funny business of adding on unnecessary charges with us. Call to see our exemplary professionalism first-hand today!