– Professionally Trained Technicians
– Residential & Commercial – 24 Hours / 7 Days
– Always Prompt, Honest, & Reliable
Over 250,000 Satisfied Clients
Read what customers have to say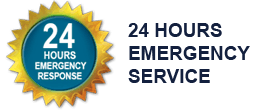 Heating and Air Repair San Diego
Thermostats
Whole House Air Purification
Apartments & Condominiums
Scheduled Maintenance
Furnace Repair in San Diego
Service Calls – Fast Response
Duct Inspection & Sealing
Heat Pumps & Energy Savings
Humidifiers
Zoning for Savings & Comfort
Property Management Services
Garbage Disposals
Tankless Water Heaters
Sinks, Bathtubs & Toilets
Low Water Pressure
Earthquake Shut-off Valves
Backflow Prevention
Water Heaters
Shower Repair & Replacements
Water Softener Installation
Re-piping With Copper
Burst Pipes
Gas Lines
"I called them up at 10pm because we had a sudden burst pipe in our home. They were there within the hour, the owner assured us that it was going to be great and explained to us exactly what they were doing. They really went above and beyond our expectations. All of our stuff was put back together perfectly, and we were VERY happy with how it all turned out. Definitely our new favorite company." -Mark G. San Diego, CA
El Cajon Plumber
It really says a lot about a company when they deliver the same quality customer service experience consistently. Here at Ace Contractors we serve the 100,000 plus residents of El Cajon equally and respectfully. Each of our customers is as important as the rest—whether you have a 2-bedroom apartment or own a chain of local businesses. We care about you.
Plumber – Affordable Service For Residential & Commercial Properties
Our top quality plumbing services encompass more than 50 years. The fact that we've managed to stick around that long in the competitive San Diego marketplace means we've been doing quite a few things right, huh? Our performance is in direct relation to our professional office and field staff. They are all thoroughly vetted and then trained to obtain quality assurance in their day-to-day operations. Someone is available by the phone 24-hours a day to field you questions or to take action in emergency situations. That's where our technicians come in. They are fully licensed and certified to perform any task involving plumbing, heating, and air conditioning. What's more, when they show up at your door, they will provide an estimate of the job free of charge!
Emergency Service
24 Hour Service
Same-Day Service
Licensed, Insured, & Bonded
Full Service Plumbing
Plumbing Diagnosis & Inspection
Outdoor Plumbing
Drain Cleaning
Shower Repair
Faucet Repair and installation
Downspouts
HOA Pipe Repairs
Laundry Room Plumbing
Gas Line Repair
Toilet Installation
Water Heater Installation
Water Filtration Systems
Water Softeners
Garbage Disposal Installation or Repair
Dishwasher Installation or Repair
Clogged drains
Low Water Pressure Repair
Sewer Repair
Trenchless Sewer Line Repair & Replacement
Plumbing Pipe Video Inspection
Floor Drain Cleaning
Shower Drain Cleaning
Commercial and Industrial Plumbing
Leaking Pipes
Waste Traps
EarthQuake Valves
Tankless Water Heaters
Shower Replacement
Bathroom Remodel
Burst Pipes
Sump Pumps
Backflow Prevention
Repipe
Main Sewer Line Cleaning
Hydro Jetting
Quality Customer Support Is Important To Us For Our El Cajon Customers
The aspect of customer support is a top priority here at Ace Contractors. We want each of our El Cajon clients to leave us with a smile and be more than ready to write a testimonial on our website or refer us to friends and family in the future. As a neighborhood, locally owned and operated business we understand what loyalty, integrity, and honesty are all about. That's why we promise to offer you fair prices and only charge you for the services you require. If you are in need of superior service with any plumbing projects such as shower installation or repairs or even burst pipes, contact our staff to get your free estimate now!
Providing Quality Plumber Service for over 20 years
Ace Contractors BDP has been providing quality plumbing repair and maintenance services for over 20 years to the residents of El Cajon. We service both commercial and residential buildings. We take great pride in providing a high quality service at an affordable and fair price for all of our customers. If you are currently experiencing a plumbing emergency in El Cajon, ca then give us a call immediately. We have staff available 24 hours and can dispatch a plumber to your location immediately. Call now for a free estimate or for immediate service!
More about Blue Diamond Plumbing
We are a local BBB certified plumbing company in San Diego County serving the El Cajon area. We provide a variety of different services for plumbing, repipe, flood, water heater replacement, garbage disposal, and much much more. We take great pride in providing a quality service at affordable prices. We are open 24 hours a day in El Cajon, so if you have an emergency we can send a plumber to you immediately. We service commercial and residential properties in El Cajon, CA. Call now to get a free estimate.
What should you do if you currently have a plumbing emergency?
If you have a plumbing emergency and there is water flooding into your home or property, you should attempt to turn off the water to the property if possible. Then pick up the phone and give us a call immediately. If you unable to turn off the water source then pick up the phone and call us immediately, we can send a plumber straight to your home or office to diagnose and repair the problem that you are having. All of our plumbers will arrive in a fully equipped trucks to handle any type of issue you may be experiencing.