– Professionally Trained Technicians
– Residential & Commercial – 24 Hours / 7 Days
– Always Prompt, Honest, & Reliable
Over 250,000 Satisfied Clients
Read what customers have to say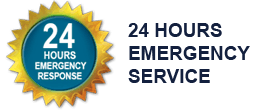 Heating and Air Repair San Diego
Thermostats
Whole House Air Purification
Apartments & Condominiums
Scheduled Maintenance
Furnace Repair in San Diego
Garbage Disposals
Tankless Water Heaters
Sinks, Bathtubs & Toilets
Low Water Pressure
Earthquake Shut-off Valves
Backflow Prevention
Service Calls – Fast Response
Duct Inspection & Sealing
Heat Pumps & Energy Savings
Humidifiers
Zoning for Savings & Comfort
Property Management Services
Water Heaters
Shower Repair & Replacements
Water Softener Installation
Re-piping With Copper
Burst Pipes
Gas Lines
"I called them up at 10pm because we had a sudden burst pipe in our home. They were there within the hour, the owner assured us that it was going to be great and explained to us exactly what they were doing. They really went above and beyond our expectations. All of our stuff was put back together perfectly, and we were VERY happy with how it all turned out. Definitely our new favorite company." -Mark G. San Diego, CA
Plumber Lakeside
For over 50 years now, Ace Contractors has looked after the plumbing and HVAC needs of Lakeside residents and businesses. Whatever you need in the areas of plumbing, air conditioning, and heating, we can deliver to you. We can offer assistance with home renovations, extensions and all sorts of installation.
Maybe you are not dealing with a general home improvement project but have an unexpected issue arise with your plumbing. Low water pressure, slow draining sinks or leaky pipes can all hinder productivity and make your day a living nightmare. Our contractors are professionally trained to deal with just about any household problem that arises.
Plumber – Fast and Reliable Emergency Plumbing Services
If you own a Lakeside business that is facing issues with heating or cooling, call on Ace to make repairs right away. A business that is either too warm or too cold can put a damper on sales and maybe ever drive customers away. We can fix your system in no time with our 24-hour emergency guarantee. Plus, we also offer property management services as well as zoning for savings and comfort. Your customers and your employees will be pleased when your AC is back up and running again, especially in those hot summer months!
Emergency Service
24 Hour Service
Same-Day Service
Licensed, Insured, & Bonded
Full Service Plumbing
Plumbing Diagnosis & Inspection
Outdoor Plumbing
Drain Cleaning
Shower Repair
Faucet Repair and installation
Downspouts
HOA Pipe Repairs
Laundry Room Plumbing
Gas Line Repair
Toilet Installation
Water Heater Installation
Water Filtration Systems
Water Softeners
Garbage Disposal Installation or Repair
Dishwasher Installation or Repair
Clogged drains
Low Water Pressure Repair
Sewer Repair
Trenchless Sewer Line Repair & Replacement
Plumbing Pipe Video Inspection
Floor Drain Cleaning
Shower Drain Cleaning
Commercial and Industrial Plumbing
Leaking Pipes
Waste Traps
EarthQuake Valves
Tankless Water Heaters
Shower Replacement
Bathroom Remodel
Burst Pipes
Sump Pumps
Backflow Prevention
Repipe
Main Sewer Line Cleaning
Hydro Jetting
Honest and Fair Professional Plumber – We Provide Free Estimates
At Ace Contractors, we stand behind the honesty and integrity of our field team. No matter if the job is big or small; they treat all clients with the utmost respect and professionalism. Plus, our contractors are fair and provide free estimates before you agree to work with us. They will never tack on extra charges to increase your bill. We operate by offering affordable prices and only charging our clients for the products or services that they truly need.
Additionally, we provide a host of other services listed on our website. If you do not see a service listed, call one of our knowledgeable staff members who are available 24 hours a day for assistance. Call Ace today!
Miramar Plumber
Diamond Ace San Diego
Need to find a Plumbing Poway, CA, La Jolla, CA, Mission Beach, CA, Solana Beach, CA, Del Mar Plumber, Lakeside , CA, Spring Valley Plumber, Mira Mesa, CA, Coronado Plumber, Kensington, CA, Call today for more information. We are open 24 hours a day, 7 days a week.
About Lakeside
Lakeside was founded in 1886 and was named after the Lindo Lake which can meantime be found near its town center. It is situated at the foot of the Cuyacama Mountains and has a total land area of 7.3 Square miles or 19 Square Kilometers. It is about 21 miles from downtown San Diego area.
It has always been known as a "cowboy" and "rodeo" town in view of the rural allure of this town, and the many ranches that dot the town. It is also a home to a permanent rodeo facility and up to now ownership of horses remains prevalent. In fact there are still a lot of homes that have small stables.
The United States Navy has two housing facilities in the area for its dependents.
Apart from the Lindo Lake, Lakeside Town is also home to three water reservoirs namely El Capitan Reservoir, San Vicente Reservoir, and Lake Jennings. It basically has a warm-summery type of climate that attracts people from doing outdoor activities in the area. Fishing is a favorite pastime here as well, and is actually considered as a fishing destination in the San Diego Area. The lakes are populated with Largemouth Bass, Rainbow Trout, and Catfish. In some areas, watersports activities such as jet skiing and wakeboarding are encouraged.
Outdoor activities in the area include trail biking, trail hiking, and horse riding. Climbing the El Cajon Mountain is also an interest in this area. There are a couple of golf courses in the area, as well as some hotel casinos. More popular casinos in the area include those that are operated by Native Americans, like the Barona Casino, which accepts patrons 18 years old and above – this age is lower compared to most age requirements of casinos across the United States.
Most common industries in the area is Construction, followed by retail trade, and then manufacturing.