– Professionally Trained Technicians
– Residential & Commercial – 24 Hours / 7 Days
– Always Prompt, Honest, & Reliable
Over 250,000 Satisfied Clients
Read what customers have to say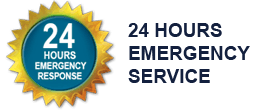 Heating and Air Repair San Diego
Thermostats
Whole House Air Purification
Apartments & Condominiums
Scheduled Maintenance
Furnace Repair in San Diego
Garbage Disposals
Tankless Water Heaters
Sinks, Bathtubs & Toilets
Low Water Pressure
Earthquake Shut-off Valves
Backflow Prevention
Service Calls – Fast Response
Duct Inspection & Sealing
Heat Pumps & Energy Savings
Humidifiers
Zoning for Savings & Comfort
Property Management Services
Water Heaters
Shower Repair & Replacements
Water Softener Installation
Re-piping With Copper
Burst Pipes
Gas Lines
"I called them up at 10pm because we had a sudden burst pipe in our home. They were there within the hour, the owner assured us that it was going to be great and explained to us exactly what they were doing. They really went above and beyond our expectations. All of our stuff was put back together perfectly, and we were VERY happy with how it all turned out. Definitely our new favorite company." -Mark G. San Diego, CA
Plumber Santee
We hear that it really says a lot about a company when they produce comparable customer care on a constant basis. At Ace Contractors we have assisted more than 250,000 customers in the great San Diego area with their plumbing and HVAC needs. Plus, our Santee clients are just as important. No matter if you need us to check low water pressure or do a complete plumbing restoration, your patronage is highly appreciated. Since you are our neighbors, we like to think that helping you is just simply doing our part to enrich the community.
Plumber – Residential & Commercial Repair and Installation
The aspect of customer support is a top priority here at Ace Contractors Plumbing. We want every single one of our Santee clients to go away from us pleased with the work completed. We want them to be so pleased that they insist on posting a recommendation on our webpage or even just recommending our services to buddies and relatives in the coming days. Being a community owned and operated firm, we understand what loyalty, reliability, and trustworthiness truly mean. That's the key reason why we promise to supply you with acceptable fees and merely charge you for the services you absolutely need.
Emergency Service
24 Hour Service
Same-Day Service
Licensed, Insured, & Bonded
Full Service Plumbing
Plumbing Diagnosis & Inspection
Outdoor Plumbing
Drain Cleaning
Shower Repair
Faucet Repair and installation
Downspouts
HOA Pipe Repairs
Laundry Room Plumbing
Gas Line Repair
Toilet Installation
Water Heater Installation
Water Filtration Systems
Water Softeners
Garbage Disposal Installation or Repair
Dishwasher Installation or Repair
Clogged drains
Low Water Pressure Repair
Sewer Repair
Trenchless Sewer Line Repair & Replacement
Plumbing Pipe Video Inspection
Floor Drain Cleaning
Shower Drain Cleaning
Commercial and Industrial Plumbing
Leaking Pipes
Waste Traps
EarthQuake Valves
Tankless Water Heaters
Shower Replacement
Bathroom Remodel
Burst Pipes
Sump Pumps
Backflow Prevention
Repipe
Main Sewer Line Cleaning
Hydro Jetting
We Take Pride in our 20 Years of Experience in Providing High Quality Plumbing Repair
As they say, the proof is in the pudding. It's no small wonder that our premium quality plumbing and HVAC services have been available to you for over 50 years. Knowing that we've been able to stick around that long in the aggressive Southern California commercial world means we've long been doing a good number of projects and satisfying a good number of customers, don't you think? Plus, a team member can be reached by the telephone any time of the day to guide you through common problem or to create a plan of action for an urgent project. In no time, a crew can be at your door ready to tend to any residential, commercial, or contract plumbing, heating and air conditioning problem you are facing. Don't waste another minute. Call us now!
Rancho Bernardo Plumber
San Diego Plumbing Service
Escondido, CA, La Jolla, CA, Poway, CA, Coronado, CA, Oceanside, CA, Poway, CA, Mission Beach, CA, Del Mar, CA
About Santee
Santee is a 16.5-Square Mile city within the Sub-urban District of the San Diego County. The area straddles the San Diego River making it a great location for outdoor sporting activities. It is about 18 miles from the Pacific Ocean. The climate in this ct is described t be Semi-Arid.
Among the cities within the San Diego County Santee has still a big rom to gro, with half of its land area still undeveloped. The patch of undeveloped land is currently being eyed to become a master-planed community with recreational facilities that are apt for the whole family.
And since the city is being bisected by the San Diego River, outdoor activities are very popular within the area. Parks and trails are common within the community, and has naturally become a riparian habitat.
Outdoor sports however remain to be the most popular recreational activity in this city. For one it is famous for being a great venue for mountain bikers given the trails and hills on it. Santee is also home to Santee Boulders, which is one of South California's most prominent rock climbing venues. The city is also home to the 190-acre Santee Lakes Regional Park and Campground which is a year-round popular venue for hiking, camping, picnicking, fishing, and even birdwatching.
Santee is also known for the 6.1-hectare Sportsplex (Sportsplex USA Santee) which is a sportsfield complex that is home to soccer fields some of which are lighted and with spectator seating. And since it is a popular sports venue, it comes with a wide parking area and a Sports-Themed Restaurant.
The City of Santee is also home to a first class golfing destination   — the Carlton Oaks Golf Course which in itself is a local landmark since the 1950s.
As for Culture and the Arts, Satee hosts a 10-week series of free musical concerts. It is also popular for its year-round live cabaret-style theatre facility aptly called "Off Broadway Live."