– Professionally Trained Technicians
– Residential & Commercial – 24 Hours / 7 Days
– Always Prompt, Honest, & Reliable
Over 250,000 Satisfied Clients
Read what customers have to say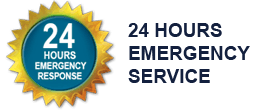 Heating and Air Repair San Diego
Thermostats
Whole House Air Purification
Apartments & Condominiums
Scheduled Maintenance
Furnace Repair in San Diego
Garbage Disposals
Tankless Water Heaters
Sinks, Bathtubs & Toilets
Low Water Pressure
Earthquake Shut-off Valves
Backflow Prevention
Service Calls – Fast Response
Duct Inspection & Sealing
Heat Pumps & Energy Savings
Humidifiers
Zoning for Savings & Comfort
Property Management Services
Water Heaters
Shower Repair & Replacements
Water Softener Installation
Re-piping With Copper
Burst Pipes
Gas Lines
"I called them up at 10pm because we had a sudden burst pipe in our home. They were there within the hour, the owner assured us that it was going to be great and explained to us exactly what they were doing. They really went above and beyond our expectations. All of our stuff was put back together perfectly, and we were VERY happy with how it all turned out. Definitely our new favorite company." -Mark G. San Diego, CA
Plumber Mission Beach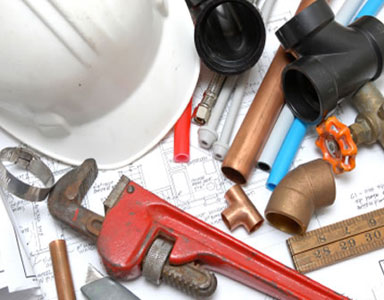 If you are hunting for a 24-hour emergency plumber in Mission Beach, California to help you with your leaky faucet or clogged drains, then you have come to the right place. Feel comfortable with Ace Contractors since we have been owned and run in the local area for more than 5 decades strong. Our company and its staff will certainly impress you by utilizing the latest products and technology, and demonstrating our expert capabilities and professionalism in many plumbing and AC services including installations and repairs. We take pride in dealing with residential, commercial, and industrial clients. Plus, emergency service is available for those in need.
Plumber – Excellent 24/7 Customer Service for Homes and Businesses
Have a look at our recommendations page to uncover on your own our satisfied clients. More than 250,000 people have depended upon us for their plumbing and air conditioning needs. In fact, we've probably assisted someone you know with their toilet installation or home extension.
We consider our role as leaders inside the general contracting services industry just like an honor put together with an obligation. Because of this, you can expect us to provide the most effective in punctual, reliable customer and tech support. Our workers are always accessible on the telephone to resolve nearly any problems you may have. In addition, our specialists are sincere and responsible; delivering you with one hundred percent free estimations then only for the assistance you'll want.
Emergency Service
24 Hour Service
Same-Day Service
Licensed, Insured, & Bonded
Full Service Plumbing
Plumbing Diagnosis & Inspection
Outdoor Plumbing
Drain Cleaning
Shower Repair
Faucet Repair and installation
Downspouts
HOA Pipe Repairs
Laundry Room Plumbing
Gas Line Repair
Toilet Installation
Water Heater Installation
Water Filtration Systems
Water Softeners
Garbage Disposal Installation or Repair
Dishwasher Installation or Repair
Clogged drains
Low Water Pressure Repair
Sewer Repair
Trenchless Sewer Line Repair & Replacement
Plumbing Pipe Video Inspection
Floor Drain Cleaning
Shower Drain Cleaning
Commercial and Industrial Plumbing
Leaking Pipes
Waste Traps
EarthQuake Valves
Tankless Water Heaters
Shower Replacement
Bathroom Remodel
Burst Pipes
Sump Pumps
Backflow Prevention
Repipe
Main Sewer Line Cleaning
Hydro Jetting
We care About Our Mission Beach Customers
So many companies care too much about meeting their bottom line and too little about actually providing worthwhile and fair services to their clients. We're not one of those companies. We care about you. We will not come up with extraneous services or products to sell you just because. You will be charged for what you need only. If you need a quality plumber or AC consultant in Southern California, call us immediately! You won't be disappointed!
Rancho Bernardo Plumber
San Marcos, CA

El Cajon, CA, Carlsbad, CA, Encinitas, CA, Rancho Bernardo, CA, Imperial Beach, CA, Pacific Beach, CA, Vista, CA, Ramona, CA