– Professionally Trained Hvac Technicians
– Residential & Commercial – 24 Hours / 7 Days
– Always Prompt, Honest, & Reliable
Over 250,000 Satisfied Clients
Read what customers have to say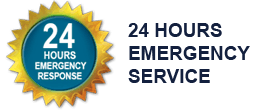 Heating and Air Repair San Diego
Thermostats
Whole House Air Purification
Apartments & Condominiums
Scheduled Maintenance
Furnace Repair in San Diego
Service Calls – Fast Response
Duct Inspection & Sealing
Heat Pumps & Energy Savings
Humidifiers
Zoning for Savings & Comfort
Property Management Services
Garbage Disposals
Tankless Water Heaters
Sinks, Bathtubs & Toilets
Low Water Pressure
Earthquake Shut-off Valves
Backflow Prevention
Water Heaters
Shower Repair & Replacements
Water Softener Installation
Re-piping With Copper
Burst Pipes
Gas Lines
"I called them up at 10pm because we had a sudden burst pipe in our home. They were there within the hour, the owner assured us that it was going to be great and explained to us exactly what they were doing. They really went above and beyond our expectations. All of our stuff was put back together perfectly, and we were VERY happy with how it all turned out. Definitely our new favorite company." -Mark G. San Diego, CA
HVAC San Diego – Residential & Commercial Service
Ace HVAC Contractors in San Diego is a BBB Accredited locally owned and operated heating and air conditioning contractor (HVAC). We provide all services related to HVAC. We pride ourselves on providing quality workmanship at low affordable prices so that you can save more money. We handle HVAC and heating for residential properties, commercial properties, and industrial properties. No job too big or too small. Call us for all your heating and air needs today! Free Estimates.
Air Conditioning Repair & Service
We install and service all makes and models of air conditioner systems in San Diego, CA. Here at Ace Contractors we pride ourselves in being one of the best HVAC air conditioning contractors in San Diego. Our low prices help you save more money while staying cool. All of our ac repair and installation technicians are trained, certified, licensed, and insured. If you don't have an air conditioning unit installed in your home or office and would like one, give us a call now. On the other hand, if you already have a ac unit in your home or property that needs to be serviced or repaired call us today! We can have
We can have a san diego ac repair specialist out to your location immediately. We also provide annual hassle-free service contracts, ask the receptionist regarding this during your call for more information.
Heating & Furnace Installation or Repair
When the winter months arrive, San Diego can definitely get chilly. Before starting up your heater, we recommend that you get a trained HVAC heating professional to inspect your heater or furnace and ensure that everything is working as intended. We provide no obligations free estimates for any heating or furnace maintenance or repairs that need to be done. We also provide complimentary safety inspections for your home and will highlight any potential trouble spots in your home for you. If you have a heating emergency, give us a call now, we are open 24 hours, 7 days a week, ready to service you.
We also provide installation services for heating systems for homes that do not have a heater or furnace. If you need this service please tell the receptionist at the time of your call.
We provide free no obligation heating estimates for all of San Diego. Our heating and HVAC specialists can service your old fashioned or modern home heating systems. We will also provide you with a safety heating inspection to ensure that all required items are working properly and you have no dangerous issues with your heating. Call now for a fast free estimate. Open 24 hours.
Ace San Diego Water Heater Repair and Replacement – Tank and Tankless
We provide servicing and installation for regular tank water heaters and tankless water heaters. If you currently have a traditional water heater and would like to upgrade to a tankless water heater give us a call. Often times, we can help you get special pricing on water heaters because we work directly with the manufacturers and can bypass traditional retailers.
Ace contractors has been providing quality HVAC, Heating, and Air conditioning services to the San Diego Area for well over 50 years. We consider ourselves specialists when it comes to HVAC. Our goal is to provide each and every single one of our customers with a high quality service at affordable low prices. If you currently have a HVAC emergency please give us a call, we have live staff standing by 24 hours a day, ready to dispatch a emergency HVAC contractor directly to your location. Click here to return to main HVAC page.
"We needed our AC system repaired on a very hot day. They arrived promptly less than hour after I called them and fixed our home AC system without delay. Their prices were very reasonable and the technician that they sent was really friendly & knowledgeable. I fully recommend Ace Contractors!" -Albert H. San Diego, CA